23 Nov 2017
Reasons Why Web Design Is Essential For Business In Singapore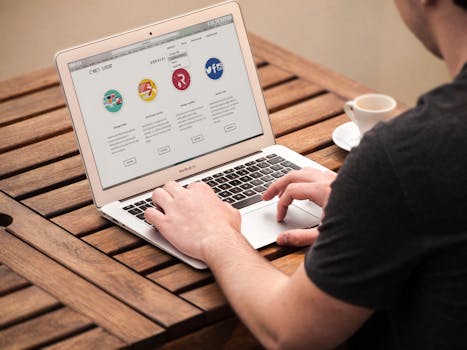 It may be not easy to really know the essence why businesses need to bank on web design service. For some, so long as they have a serviceable website, the appearance doesn't have a bearing. Sad to say that this is just a plain & simple instance, however, web design in Singapore should be one of the most vital parts in order to improve online presence as well as enrich return on investment (ROI). Especially if the business is nestled in a highly developed country wherein majority of the people depend on search engines like Google to look for the most appropriate service or whatever they need.
 Still, it doesn't imply that every business should shell out ridiculous amount of cash to team up with the best web design service in Singapore, but to a certain extent that one must find the most fitting style in designing that will surely works and in line with the business brand.
Listed below are some of the valid reasons why the design of a website necessitates to improve online exposure and to better know the worth of hiring a professional and reliable service provider to work with.
Quality Web Design Makes Web Usability Much Better
Navigating the business' web page affects the prospect clients that are checking the right kind of service on site. Having an excellent navigation and usability on website could be one of the keys to generate more leads. Without a doubt, web searchers usually pass judgment upon landing on the page while they are searching online. Probably, the website has comprehensive information but regrettably the design is uninviting and too plain. Can they really find what they are seeking for if the website has no other clickable tabs and other functional features? This could be the reason why the exit rate is higher. Most likely people will just start heading to the competitor's website as they cannot easily find what they want. You wouldn't want to increase lost opportunities to get new clients, right?
A Good Web Design Improves Trust
First impression lasts, as they say, and it can be for the best or worst. When a website has a superb design, this could reflect the kind of business is. Web searchers or potential clients may sense that "if this certain website is good, most possibly, they can also serve customers excellently." A perfectly designed website resembles to an approachable front-liner; in contrast with plain-looking and boring style, it may seem like very unhelpful. So make the best foot forward to attract more clients through having a well-made online site.
Having An Elegant Web Design Stands Out Among The Competitors
Definitely, it can be the reason for downfall of one's business. As majority of online users prefer much likeable and appealing website. If you have noticed that your competitors have professional-looking website, you should outshine them, too, by working with the right agency to make your lousy website more prominent and pleasing among others.  Do better than your competitors for you to have more customers and high sales performance; even it would call for expending high amount of money. Web design is an investment, too. Once you have a fantastic online hub, you can retain old clients while magnetising and increasing potential customers. Also, it can somehow gratify you, as a business proprietor. You will have full of pride seeing your website accurately reflects the image of business.